Braselton police officer in custody after SWAT standoff | News
FLOWERY BRANCH, Ga. -- A Braselton police officer was taken into custody after a four hour stand-off with Hall County SWAT.
Lt. Robert Allen Holt was charged with battery and kidnapping of his wife. The SWAT incident took place at 6437 River Hill Drive in Flowery Branch around 9:11 p.m. Saturday night. Neighbors called police after hearing a woman screaming for help.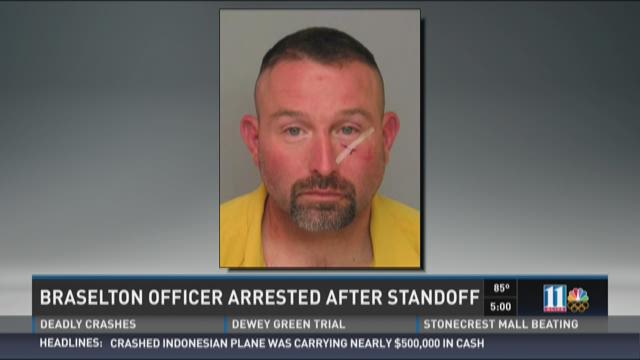 During his court appearance Monday morning, Holt was accused of causing visible injuries to his wife and allegedly dragged her through the house.  
Holt said little as Hall County Magistrate Court Judge Margaret Gregory listed what he's accused of doing.
"I understand we have a charge of battery under the family violence act against Jessica Holt, causing visible injuries to her involving scratch marks, red marks a swollen ankle your wife by assaulting and dragging her," Gregory said.
Responding deputies said they saw a man pick up a woman and then drop her, according to Nicole Bailes of the Hall County Sheriff's Office. Realizing Holt was a police officer, deputies in a SWAT team. For three hours, the SWAT team got no response from inside. The team fired tear gas inside the home, and Holt later surrendered. Authorities said alcohol was a "huge factor" in the call.
Deputies said Holt's wife had scratches and injuries to her ankle, but refused medical help.
Holt has been a member of the Braselton police department for almost 12 years with no previous problems.He has been placed on administrative leave without pay.
Holt's bond was set for $7,000.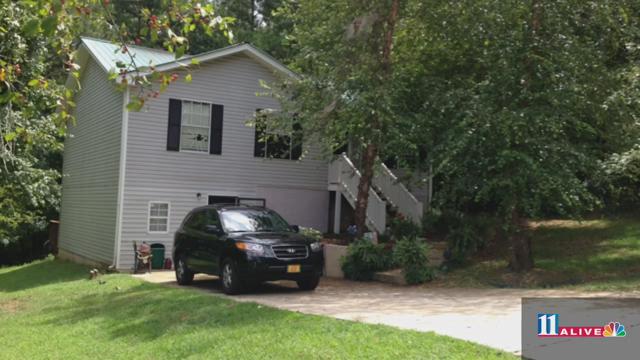 PHOTOS | More Mug Shots